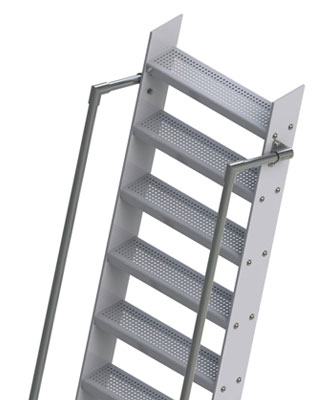 Companionway Ladders
TYPE BL-COMP
BILCO Companionway Ladders provide permanent, secure access to a roof hatch and are suitable for situations where the rise is less than 3 metres. The Companionway Ladder is available in a range of sizes to suit most site locations and conditions.
Our Companionway Ladders are available in Aluminium construction and are fully compliant with the recommendations of BS EN ISO 14122-03 2001 + A1 2010, BS 4211-2005+A12008 and BS 5395 Part 3.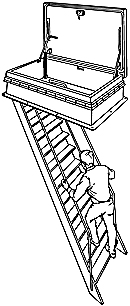 Features / Benefits
Available in standard or bespoke sizes to satisfy many access requirements or installations.
ALUMINIUM COMPANIONWAY LADDERS
BL-COMPA-1 height: up to 1.5m / approx. weight: up to 32kg
BL-COMPA-2 height: 1.5-2.0m / approx. weight: 32-37kg
BL-COMPA-3 height: 2.1-2.5m / approx. weight: 37-41kg
BL-COMPA-4 height: 2.5-3.0m / approx. weight: 41-46kg
BL-COMPA-S Manufactured to special size on request
Performance Standards
Type BL Companionway Ladder
| | |
| --- | --- |
| COMPLIANCE | BS EN ISO 14122-03 2001 + A1 2010 (Stairs, Stepladders and Guardrails) |
| | BS 4211-2005+A12008 (Permanently Fixed Ladders) |
| | BS 5395: Part 3 (Steps, Ladders and Walkways) |
| | |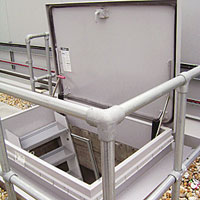 Downloads
Type BL Companionway Ladder
External Resources / Links