CPD SEMINARS
RIBA ACCREDITED CPD SEMINAR

SAFE ACCESS ALL AREAS: An Essential Guide to Safe, Practical and Aesthetic Roof, Ceiling, Wall and Floor Access Solutions
Book your place now to attend the new CPD Seminar, hosted live by Access 360's team of Specification Managers
The seminar gives a clear overview of the considerations that should be made when specifying access solutions to meet the requirements of any individual construction project and the associated legislation that must be adhered to, including compliance with relevant building and fire regulations. It provides a complete overview of the suitability of roof, ceiling, wall and floor access solutions for your upcoming projects.
Suitable for architects, specifiers, contractors, facilities managers and building services professionals wanting to understand how to safely and easily access concealed building services.

CPD SCHEDULE 2020
OCTOBER
Tuesday 27th October – 13:00 GMT
NOVEMBER
Thursday 26th November – 13:00 GMT
DECEMBER
Tuesday 1st December – 13:00 GMT – BOOK YOUR PLACE
Wednesday 2nd December – 11:30 GMT – BOOK YOUR PLACE
Tuesday 8th December – 13:00 GMT - BOOK YOUR PLACE
Thursday 10th December – 13:00 GMT - BOOK YOUR PLACE

More seminars coming soon.

If you'd like to book a seminar hosted specifically for your architectural practice, please email or call;
Christian Baker-Smith - Specification Manager (London, inside M25) on 07921 974 079
Stan Winfield - Regional Sales Manager (North, Scotland and Ireland) on 07894 729 905
Carl Sutterby - Regional Sales Manager (South and Wales) on 07894 729 904
_____________________________________________________________________

BILCO UK CPD SEMINARS 2020

Contact us about our 2020 Bilco UK CPD online seminars to learn more about roof access and natural smoke ventilation for flat roofs.
The CPD seminar 'SAFE ACCESS ALL AREAS' outlines current practice in the provision of smoke ventilation and roof access, discusses new design considerations and applications as a result of the latest Building Regulations with particular reference to the areas of fire, safety and security.
The CPD seminar includes best practice guidance for installation of roof hatches and natural smoke vents and demonstrates how new principles have been applied.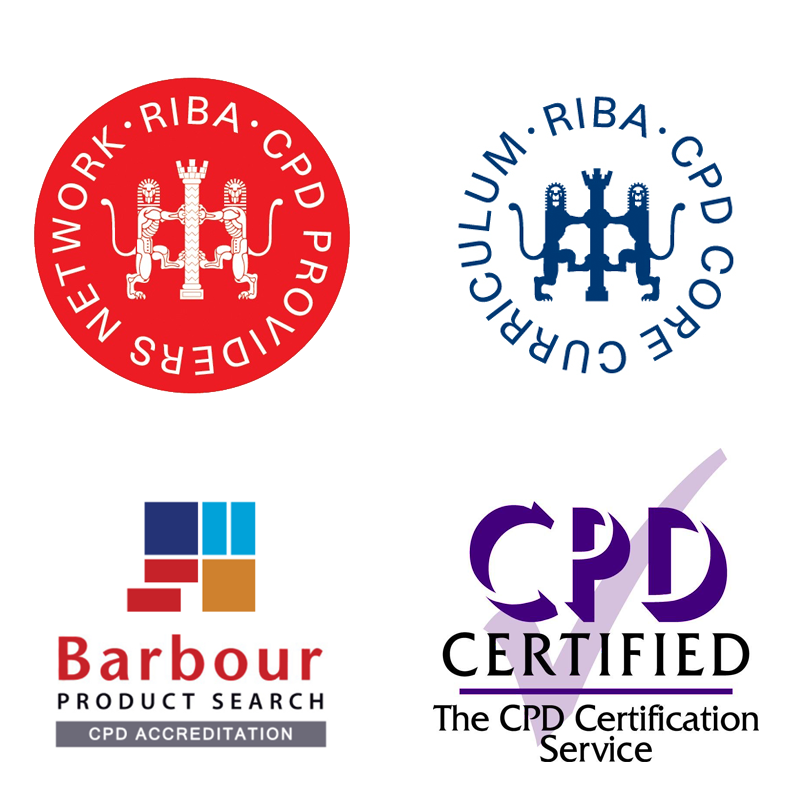 CERTIFIED CPD PROVIDER
Bilco UK is a RIBA and Certified CPD provider.
Building and construction professionals can attend our 'SAFE ACCESS ALL AREAS- Roof Access ' CPD by booking an online seminar for their office or team, hosted live by one of our Specification Managers.
HOW TO BOOK
To make a booking, contact Julia Davis
Call 01284 701 696
Email [email protected]
Book Online via the RIBA CPD website www.ribacpd.com
Book directly through the links shown under our CPD schedule on this page »
Download our CPD flyer for more information »
FEEDBACK

"My colleagues and I found the outline of Bilco's roof access units and smoke extraction very useful. From a personal perspective, the items on firefighting, such as how fire response teams wedge doors open in order to assist smoke in rising out of vents, was something I had not considered previously. In addition the images of roof access units on pitched roofs and mounted with vegetation were fascinating."
Tom Turner of Sweett (UK) Ltd
"On behalf of my Chairman and Members of the Deeside Chapter, I would like to thank your company for the excellent CPD Presentation on Access All Areas that was given by your Stan Winfield.
It was a very educational presentation and invigorating to listen to someone who is clearly passionate about taking the standards of the construction industry forward.
Stan soon demonstrated he is well aware of the value and technical qualities of your products and the problems associated with poor detailing and workmanship. He also had a pleasant way of passing on the merits to other people, so please pass on our sincere thanks for a very interesting and technical lecture."
Peter J Smyth MICW&CI, Hon. Secretary, The Institute of Clerks of Works & Construction Inspectorate of GB Inc (Deeside Chapter)