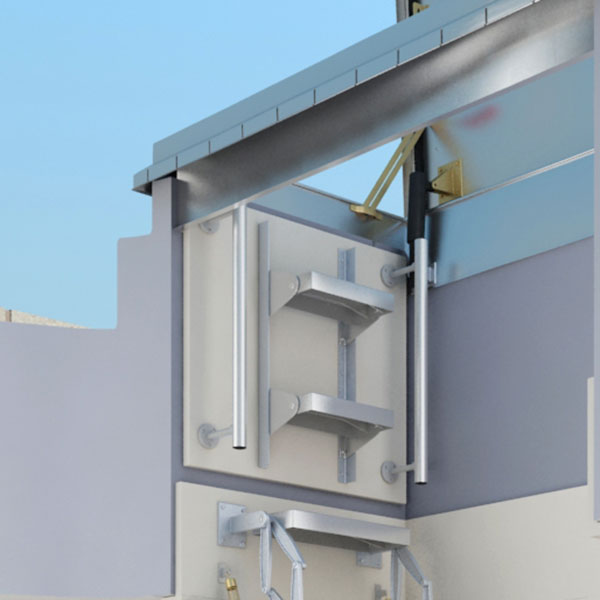 BL-Z Backboard
The BL-Z Backboard provides the essential steps and safety holds required between the top of the BL-Z Retractable Ladder and the top of the structural opening (or top of roof hatch if fitted).
Features / Benefits
Backboard comprises a white multiplex board (plywood) reinforced with Steel uprights.
Fitted with adjustable steps (quantity of steps depends on height of Backboard).
Fitted with 2 grab rails.

Note: When ordered with a BL-Z, the Backboard will be delivered fitted to the ladder.
Standard Sizes
BL-Z-BB1 height: 1000mm / width: 650-1200mm / no. of treads: 2
BL-Z-BB2 height: 1001-1250mm / width: 650-1200mm / no. of treads: 3
BL-Z-BB3 height: 1251-1500mm / width: 650-1200mm / no. of treads: 4
BL-Z-BB4 height: 1501-2000mm / width: 650-1200mm / no. of treads: 5
Performance Standards
BL-Z Backboard
| | |
| --- | --- |
| SUITABILITY | For use with BL-Z Retractable Ladder |
Downloads
BL-Z Backboard
External Resources / Links